Contact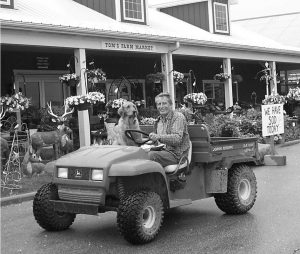 TOM's was established in 1961, in Bartlett, IL as a farm stand that still operates today. In 1976 TOM's Farm Market, Greenhouse & Bakery moved to Huntley and started as a farm stand that was once surrounded by vast farmlands. When Tom was 14 yrs old, he would pick wild strawberries and sell them on the roadside.
Forty plus years later, Huntley has evolved into a savvy, bustling town that is heavily populated with homes, schools and great shopping! Tom's has been a leader in the community by growing along with the population.
TOM's little farm stand has evolved into a greenhouse, garden center, bakery, lunch cafe, gourmet shop, a gift boutique & of course a beautiful selection of home grown produce.